Think Bavaria and what probably comes to mind are references to great cars, beautiful castles, world-class football, the Oktoberfest, lots of beer and the traditional dresses of dirndl and lederhosen.
While Bavaria is indeed so much more than its clichés, they have certainly made it world-famous beyond its borders. The Free State of Bavaria sits right at the centre of Europe and is the Federal Republic of Germany's largest state in terms of area (70,550 km2) and second largest in terms of population (13.14 million). Its capital is the city of Munich, regularly ranked among the most liveable cities in the world.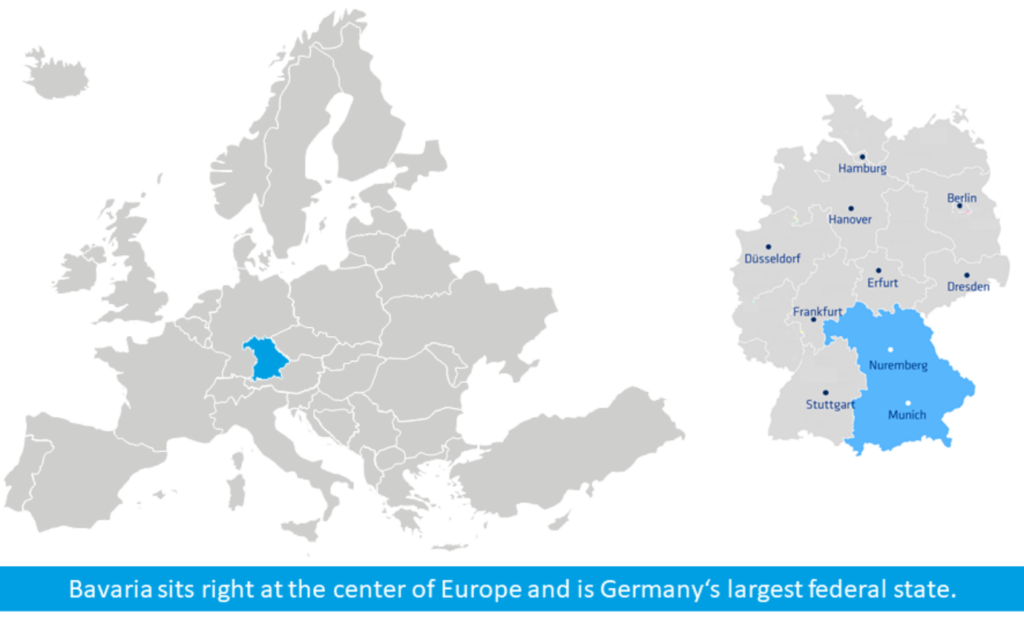 What makes Bavaria stand out today is its unique blend of the old and the new, of tradition and vision, its agrarian roots and its high-tech outlook.
Every year, an increasing number of people from near and far choose Bavaria to invest, work, research, study or visit.
You can find some cinematic impressions of Bavaria in its wide variety here:
Bavaria in numbers and images