Europe's innovation powerhouse
Bavaria is one of Europe's and indeed the world's most advanced, innovative, and dynamic economic regions. With a GDP of €610 billion and an export volume of €168 billion (which equals a 53.5% export quota) in 2020, it ranks as the sixth-largest economy in the European Union. In terms of purchasing power, Bavaria even ranks second in the EU.
[1]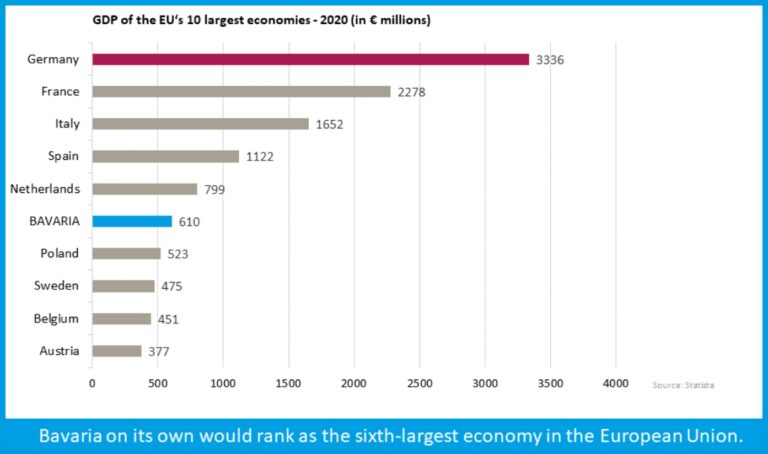 While Bavaria is home to global players like Adidas, Allianz, BMW, and Siemens, the backbone of its economy is a vibrant population of medium-sized enterprises, many of whom are acknowledged world market leaders. Bavaria's advanced and strong manufacturing sector and its role as Europe's leading ICT hub puts it at the forefront of cross-industry digital innovation – in areas such as autonomous driving, AI, IoT, cybersecurity, and AR/VR. It is therefore an ideal base for national and international B2B tech leaders and start-ups.


Bavaria is a popular place to invest but also a sought-for trading partner and provider of products and services at a global level. Every second € in the state's economy is generated from export with the most popular Bavarian products being automobiles, chemical products, electronics, and machines.
Aerospace and Satellite Navigation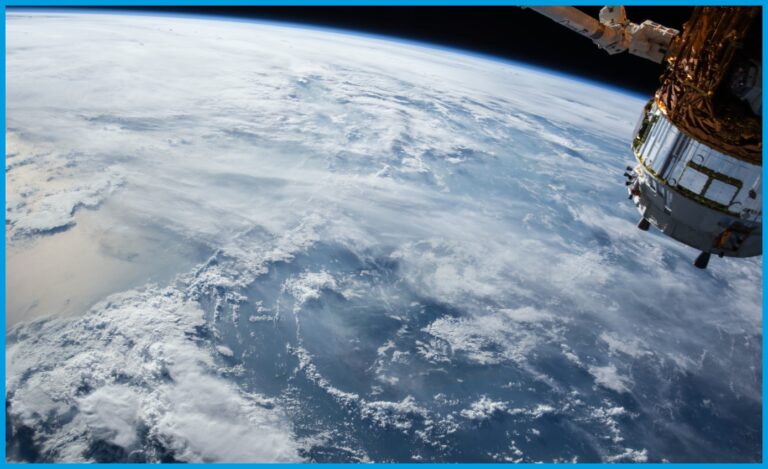 Bavaria is home to world-leading aerospace OEMs, as well as a large number of industry suppliers, engineering services, and world-class research and educational institutions doing work in the field. Sector focuses include the construction of airplanes, aircraft engines, helicopters, and spaceships, as well as satellite navigation technologies. The state's nearly 550 aerospace companies employ around 36,000 engineers, technicians, and industrial specialists, accounting for one-third of the sector's total in all of Germany. Navigation companies account for another 150 firms in Bavaria.
The Bavarian Strategy on Aeronautics 2030 intends to further strengthen Bavaria's position as one of the leading aerospace locations worldwide.
[6]
Aerospace Industry Profile
Discover more about Bavaria's leading position in aerospace manufacturing, engineering & innovation:
Satellite Navigation Industry Profile
Learn about Bavaria's cluster networks and initiatives to propel satellite navigation into the future:
World leading OEMs such as Airbus Defense and Space, Airbus Helicopters Germany, and MTU Aero Engines are headquartered in Bavaria, while Tier 1 suppliers like Diehl Aerospace, Premium Aerotec, and Liebherr Aerospace have already chosen the Free State as one of their major business sites. In addition, a substantial number of niche aerospace suppliers and market leaders in their respective fields operate here, among them FAG Aerospace, EME, ESG, IABG, Leistritz, or Telair. For navigation, sector specialists include Siemens, OHB System, T-Systems, Diehl, Rohde & Schwarz, IFEN, Eureka, and GPP.
Workforce training via higher education and industry apprenticeships is world-renown throughout Germany, and especially in Bavaria. The state offers a large number of first-class educational institutions for the next generation in aerospace and navigation, with the Technische Universität München, the Ludwig-Maximilians-Universität München, the Friedrich-Alexander-Universität Erlangen-Nürnberg, the University of Würzburg, and the Universität der Bundeswehr Neubiberg leading the way. The Bavarian Ministry of Economic Affairs, Energy, and Technology is also supporting the establishment of the Ludwig Bölkow Campus Aerospace & Security, which is becoming an international hub for pioneering innovation, new approaches, and practice-oriented training in the field of aerospace.
A multi-faceted research infrastructure offers outstanding conditions for industrial aerospace and navigation in Bavaria, led by the German Aerospace Centre (DLR), which has sites in Oberpfaffenhofen, Weilheim, and Augsburg. World-renowned institutions such as the German Space Operations Centre (GSOC) and the Galileo Control Centre (GCC) are based in Oberpfaffenhofen as well. The university system is also instrumental in R&D, with scientists conducting research at the Fraunhofer Institutes in Munich, Erlangen, and Würzburg, the Max Planck Institutes for Astrophysics and Extra-Terrestrial Physics, the European Southern Observatory (ESO), and the think tank Bauhaus Luftfahrt, which is funded by the Bavarian Ministry of Economic Affairs.
Key companies in the sector have also established research centres throughout Bavaria.[7]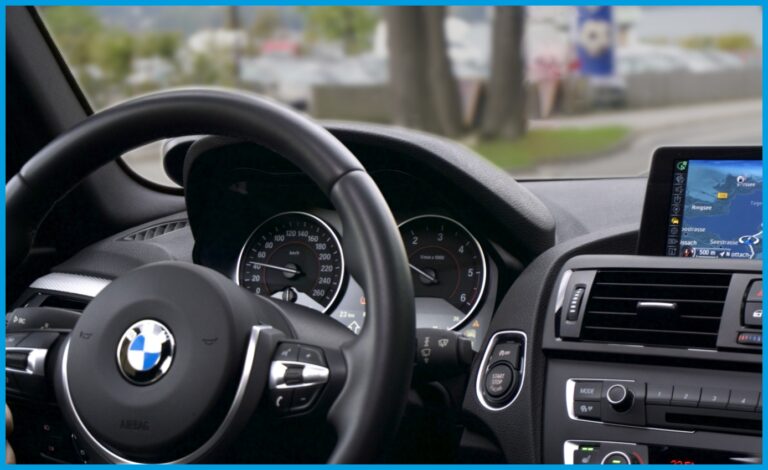 Germany ranks third in the world in terms of automotive production and second among the new connected car sector, largely thanks to the presence of renowned Bavarian OEMs like BMW, Audi, and MAN, along with a supplier network that consists of operations from nearly every major global player. Germany's global reputation for automotive engineering excellence was largely born here, with the diesel engine and major technological advances in the combustion engine among the innovations hailing from the region.
Today, the tradition of moving this industry forward continues, as Bavarian companies and research facilities develop new technologies in electromobility, lightweight design, advanced materials, safety and comfort, efficiency, and autonomous and connected vehicles. Regional networks such as BAIKA for international automotive suppliers and the Automotive Cluster regularly bring together industry giants along with research institutions and high-growth startups to shape the sector's future.
[8]
Automotive Industry Profile
Discover Bavaria's depth of expertise across the automotive spectrum:
E-Mobility Industry Profile
Learn how the region's companies are shaping the future of mobility:
Being the headquarters' location of BMW and Audi, Bavaria also hosts operations from more than 1,100 other companies like Bosch Rexroth AG, Brose, Continental, Dräxlmaier Group, Schaeffler, Webasto, and ZF Sachs. BMW partnered with Intel and Mobileye to open its autonomous driving research facility in Munich, while Audi launched a local subsidiary Autonomous Intelligent Driving, focused on the same technology. Both companies joined Daimler, Ford, Volkswagen, and Porsche to form IONITY, a Munich-based joint venture that will build the first pan-European network of high-power charging stations for electric vehicles.
BMW and Audi are also leading partners of Digital Hub Mobility, a network of corporate and academic partners tackling issues in big data, e-mobility and autonomous driving, and welcoming input from emerging companies in the field. Meanwhile, eight universities and 20 non-university research institutions represent one of the world's highest concentrations of automotive and engineering expertise, each pursuing breakthroughs in everything from material science to the assembled vehicle.
World-Class Workforce Development
Those same eight universities are joined by 17 other universities of applied sciences, as part of Germany's dual education system, to provide the perfect basis for education. Sample programs in Bavaria include Automotive Computer Science at the University of Applied Sciences Landshut, Automotive Technology and Management at the University of Coburg, and Vehicle Technology and Mechatronics at the Munich University of Applied Sciences. This ensures well-trained automotive experts and top-level talent for companies setting up operations in the state.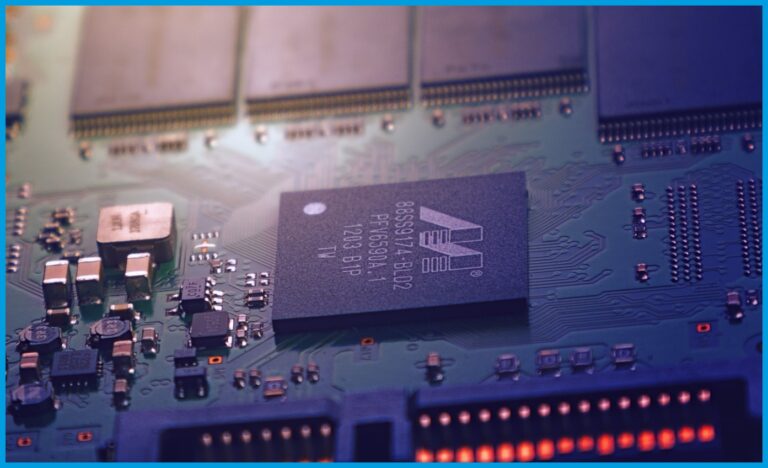 Bavaria's concentration of industrial multinationals, along with a fertile ground for high-growth startups, has elevated the state into Europe's premier technology hub. Its vibrant ecosystem of forward-thinking institutes and businesses has attracted subsidiaries for 32 of the world's 50 most innovative companies. Bavaria's capital city Munich sets its mark on a global scale, ranking as the #1 European city in the ICT industry, as rated by the European Commission – ahead of London and Paris.
Thirty German blue-chips and a multitude of international corporations have chosen Bavaria due to its diverse and attractive B2B environment. Germany-wide, 40% of the IT companies are based in Bavaria with an annual turnover of €70 billion. Data solutions and technologies developed by large and emerging businesses in the state include the latest innovations in artificial intelligence and augmented reality, big data and cloud technology, cybersecurity, gaming, industrial internet, and software development. Combined with a leading position in more traditional fields, Bavaria also remains at the forefront of technology advancements in automotive, financial services and insurance, healthcare, and agriculture.
[10]
Tech and Big Data Industry Profile
Learn more about the Bavarian technological ecosystem.
In spring 2021, Apple announced that it will make Munich its European Silicon Design Center, adding hundreds of new employees and a new state-of-the-art facility focused on connectivity and wireless technologies. Munich is already Apple's largest engineering hub in Europe, with close to 1,500 engineers from 40 countries working in a variety of areas including power management design, application processors, and wireless technologies. In the next three years, the tech pioneer wants to invest more than one billion euros in Germany, mostly in Bavaria.
IBM on its side made its largest investment in Europe in more than two decades when it opened the global headquarters for Watson IoT in Munich in 2017. It was attracted by the rare combination of industrial companies, universities, technical expertise, talent, and Bavaria's business- and investment-friendly policies. The decision brought IBM shoulder-to-shoulder with other giants in Munich like Intel with its first IoT Ignition Lab, Volkswagen's Data Lab, Huawei's Openlab, Accenture's first worldwide IoT Innovation Center, and one of three Microsoft IoT & AI Insider Labs. Google and the Technical University of Munich (TUM) also recently announced their long-term partnership for research and innovation in artificial intelligence, machine learning, and robotics. A leading position in emerging fields like these is one reason Bill Gates once called Bavaria the "high-tech Mecca" of Europe.
Robust B2B Market Opportunities
As the EU's sixth largest economy with its second highest purchasing power, Bavaria provides an especially strong opportunity for B2B technology companies, with a thriving consumer-facing industry at the same time. Therefore emerging U.S. businesses are opening offices in the region, among them AppDyanmics, AppSense, Box, OpenX, Outbrain, and Salesforce. Adding to the excellent market opportunities are government programs like Bayern Digital, investing billions of euros in Bavaria's strategy to secure its leading role as a digital business location.
Bavaria accounts for a third of Germany's annual patent applications, with approximately 15,000 per year. It helps when two-thirds of the world's 50 most innovative companies are nearby, along with a regional network of upper-echelon universities and incubators churning out small and medium enterprises. Bavaria is the place where multinationals create meaningful collaborations with one of Europe's strongest clusters of homegrown startups, including
Brainloop
,
Baimos
,
Boxcryptor
,
Celonis
,
Kinexon
, and
Konux
.
[11]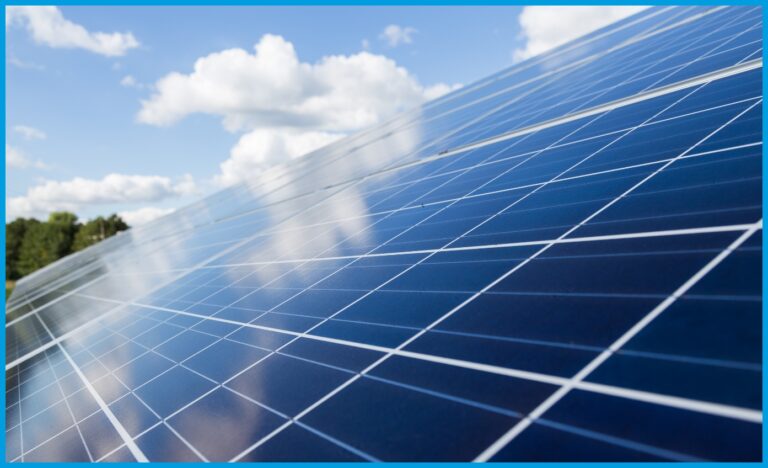 CleanTech comprises all technologies that protect the environment and have the least possible impact on it. The focus is on efficiency without compromising productivity and performance, hence, efficient and eco-friendly technologies are understood as the foundation of successful environmental protection in the long run. The aim is to use natural resources sparingly while reducing internal and external costs. Bavaria boasts some of the leading companies from every field of environmental technology, including the waste economy, soil remediation, water treatment, air pollution control, and regenerative energy technologies. With more than 2,000 mainly small and medium-sized companies in the environmental technology sector, around 20% of all German companies active in the field call Bavaria their home.
[12]
CleanTech Industry Profile
Learn why Bavaria is a leading European location for CleanTech companies.
Siemens, Rehau Energy Solutions, BAUER Resources, and VARTA headline a long list of Bavarian companies innovating across the energy, clean technology, and environmental spectrum. However, the sector of sustainable and environmentally friendly technical solutions is also a springboard, especially for young companies and start-ups from Bavaria. While the area of these start-ups ranges from biologically produced coal, as in the case of Circular Carbon, to lightweight wooden components for e.g. wheelchairs by Lignoa Leichtbau GmbH and polystyrene packaging produced by Landpack GmbH, the main focus within this sector is the automotive industry. The Bavarian State Government's "High-Tech Agenda" therefore explicitly focuses on CleanTech in the area of mobility.
More than 100 research facilities work in the field of environmental technologies in Bavaria. Their fields of research include regenerative energies, cogeneration and air, water, and soil pollution control, as well as specialist fields such as the production of innovative materials and heat insulation. The commitment to research in Bavaria is huge, leading to the successful acquisition of funding for innovative projects with high economic potential for companies who produce environmental technology. Education in environmental technology is just as well-organised as research with Bavarian universities offering a broad spectrum of opportunities to gain qualifications in the sector.
Companies and facilities in the environmental segment work together in a large number of regional, sometimes specialized networks that are chiefly organized around the Chambers of Industry and industrial associations, for example
KUMAS
,
Kompetenzzentrum Umwelt e.V
., and
Netzwerk Umweltkompetenz Nordbayern (UKON)
. Another important network is the internet platform
BAIKUM
, which works to improve the innovative strength, competitiveness, and export capability of Bavarian environmental technology.
[13]
As an umbrella organisation, the Bavarian Environment Cluster brings together Bavarian expertise in the fields of recycling and waste management, water and wastewater treatment, alternative energy production, especially from waste and biomass, air pollution prevention, and materials flow management.[14] Munich also hosts the bi-annual IFAT, the world's leading trade fair for water, sewage, waste and raw materials management.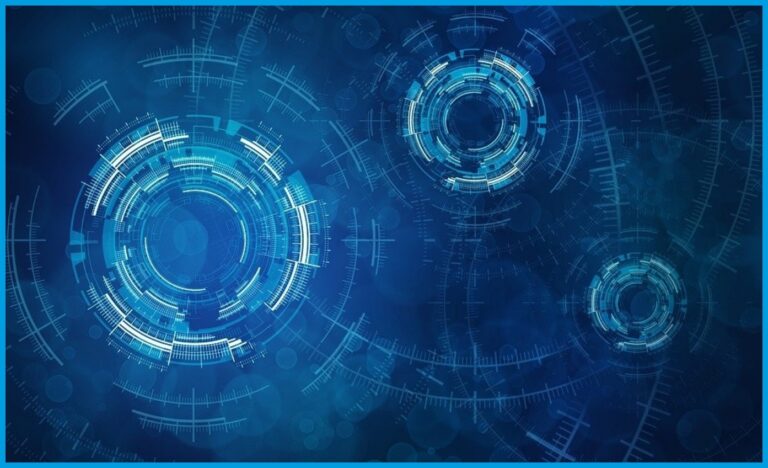 Bavaria is a global leader in insurance, one of the world's most important banking centers, a major European player in asset management, home to one of Europe's most innovative stock exchanges and Germany's #1 location for venture capital. Its banking and insurance sector has seen rapid growth in recent years. Today, around 100 insurance companies, including Allianz and Munich Re – the world's largest reinsurer – are located here with a total of up to 180,000 employees. And in the capital city Munich, rated by the European Commission as Europe's top technology hub, a new wave of disruption is being forged with critical advances in InsurTech that are making their way.
[15]
Bavaria is headquarters to eight of Germany's 30 blue-chips and subsidiaries of 32 of the world's 50 most innovative companies. The concentration of major global powers has led to the development of Germany's largest insurance sector and second-largest banking industry. Almost 500 banks, 20% of Germany's VC firms and the world's largest number of InsurTech startups have established a presence in Bavaria.
Finance and Insurance Collaboration
The future of insurance is made in Munich. In 2017, the InsurTech Hub Munich (ITHM) was initiated by Bavaria-based insurance companies and Werk.1, the state government-funded digital startup center was launched with it. Together with Silicon Valley's Plug and Play, a VC and global innovation platform, InsurTech Hub Munich is developing the world's biggest ecosystem for the digital insurance industry to shape the future of the billion-dollar market. Plug and Play has chosen Munich as its first European InsurTech base not only because of the appealing number of insurers that are located in Bavaria, but also because of InsurTech Hub Munich's positive effect on the startup scene that radiates well beyond the city boundaries. Another important actor is the Munich Financial Center Initiative (FPMI), a consortium of 50 companies, associations and scientific and state institutions from the finance industry that works to advocate for the industry's interests across an array of issues.[16]
Life Sciences and Healthcare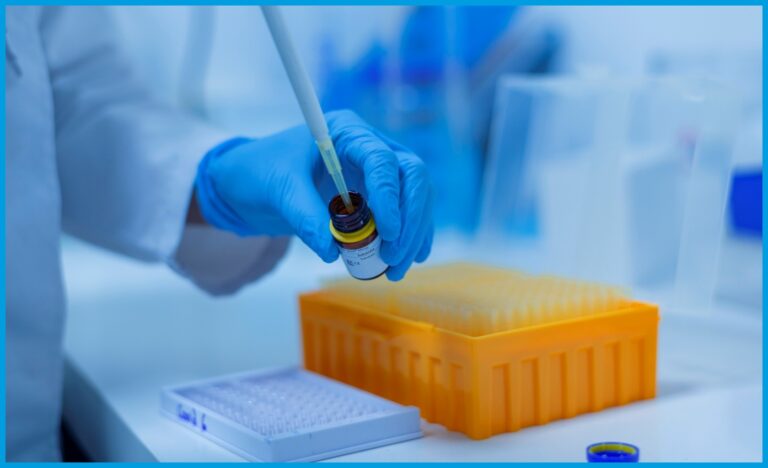 Bavaria is the premier gateway to Europe's healthcare market. More than 900 life sciences companies — from niche startups to leading names such as Siemens Healthineers, GE Healthcare and Amgen — work each day to develop globally significant advances in medical devices, digital health and biotechnology. Alongside more than 400 hospitals, 28 major universities and numerous health-related research institutions, Bavaria's network of innovators has produced Germany's strongest medical drug pipeline, accounts for more than 40% of the country's medical-related patents and is investing billions in the future of digital health.


From a strong pharmaceutical supplier network and Europe's highest number of biotechnology startups to 70,000 medical device professionals and leading companies in digital healthcare, Bavaria is a world-class center for health-related science and technology.
[17]
Bavaria's Life Sciences Industry
Discover some key stats about Bavaria's research excellence in the field of life sciences.
Germany's largest life science campus is located in greater Munich, where you will find industry heavyweights that include Roche Diagnostics, Sandoz, GE Healthcare, Amgen, Thermo Fischer Scientific, Baxter, Celgene, Novartis, Bristol-Myers Squibb, GSK, and Daiichi-Sankyo. In addition, there is a dense ecosystem of world-renowned institutions, including three Max Planck Institutes, leading university clinics and all six of Germany's national health centers. Bavaria is also the place where a deeply-connected healthcare industry and supportive research community coalesce to create many exciting collaboration opportunities: BioM in Munich, Germany's leader in personalized medicine and immunotherapy; Medical Valley in Nuremberg-Erlangen, Germany's top medical device and digital health hub; and the European Institute of Innovation and Technology in Healthcare (EIT Health) in Munich, which is investing $2 Billion over a decade in digital health entrepreneurship.
Bavaria's four life sciences cluster regions (Munich, Nuremberg, Regensburg and Wuerzburg) contain some of Europe's finest research and technical universities, attracting world-leading scientists and producing sought after top-level graduates. Among them are two
elite universities, Ludwig-Maximilians University (LMU) and Technical University of Munich (TUM), both in Munich. TUM has the distinction of being Europe's #1 center for innovation and business creation.
Life Sciences R&D Excellence
Bavaria's local and global leaders in medical technology account for 42% of all German initial patent filings for diagnosis, surgery and identification technologies, and cover a broad range of applications: intelligent sensors, diagnostic imaging, implants, aging in place and healthcare IT. The biotechnology sector excels in red biotechnology with the development of therapeutics and diagnostics, and is award-winning in personalized medicine. Bavaria also has Germany's strongest medical drug pipeline with 125 drugs in development and eight drugs (derived from Bavarian SMEs) on the market. Universities and world-renowned private institutions like the
Helmholtz Association
and the
Max Planck
and
Fraunhofer Societies
contribute to the culture of innovation that make Bavaria the place for biotech startups and global players alike to flourish and innovate.
[18]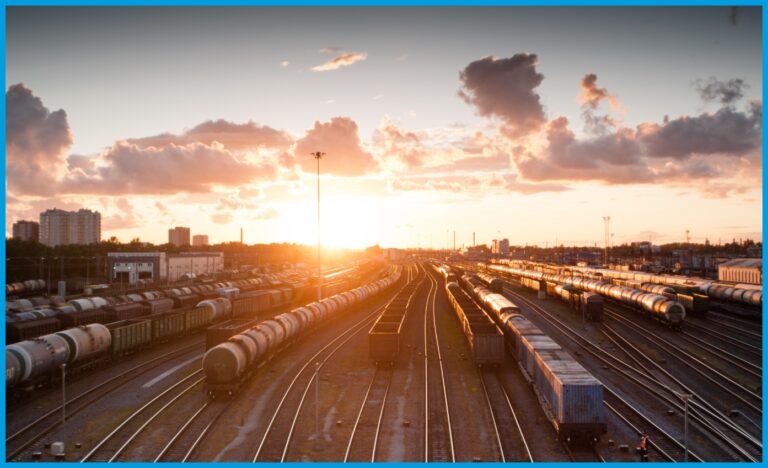 Bavaria's economic conditions are especially strong for logistics companies, given that more than 21% of all those working in the state are involved in processing industries, a figure well above average. From the automotive and mechanical engineering industries to medical, energy and environmental technology, the production of exports along with the demand for imports (Germany ranks third globally in both categories) are incredibly healthy for logistics companies looking to locate or expand in Europe. Bavaria's consumer purchasing power is immense as well, which is why eight of Germany's ten largest online retailers have their headquarters or a site in Bavaria.
The state's logistics sector accounts for roughly 18% of total German sales at EUR 36 billion, and it employs more than 400,000 people. Its infrastructure consists of a model road network of 137,000 kilometers, efficient rail services and 24 ports along Europe's most important waterway, the Rhine-Main-Danube Canal, which handles around 7.17 million tons of freight. Bavaria's two largest airports in Munich and Nuremberg turn over an additional 350,000 tons of air freight and are supported by efficient terminals and transport centers in the Bavarian cities of Augsburg, Ingolstadt, Nuremberg, Regensburg, and Straubing.[19]
Logistics Industry Profile
Learn more about Bavaria's economic conditions that make it a logistics powerhouse.
Nearly all large logistics companies have a presence in Bavaria: DHL, UPS, Schenker, Hellmann, Maersk, Hanjin Logistics, ProLogis and Goodman. Global headquarters based here include Dachser and DPD, while many multinationals like Amazon, Ingram Micro, Office Depot, NYK Logistics and Rexel have distribution centers in the region. Munich also hosts the annual transport logistic, the world's leading trade show for logistics, mobility, IT and supply chain management.
Constant Process Improvement
With a global reputation for efficiency and engineering excellence, it's no surprise that Bavaria's research institutions work with business to develop successful solutions to the challenges of logistics. Among the leaders are the Fraunhofer Center for Applied Research on Supply Chain Services, the Fraunhofer Institute for Material Flow and Logistics and the Logistik-Kompetenz-Zentrum (LKZ Prien). The industry here is in constant pursuit of innovative solutions that incorporate technology and data, offering additional opportunity for providers of IT solutions in data security, cloud computing, mobile applications and management and payment systems.
World-Class Workforce Development
More than 20 of Bavaria's universities and universities of applied sciences
teach logistics expertise. Vocational colleges and local chambers of commerce also run many apprenticeship programs, complemented by IT training for the new economy.
[20]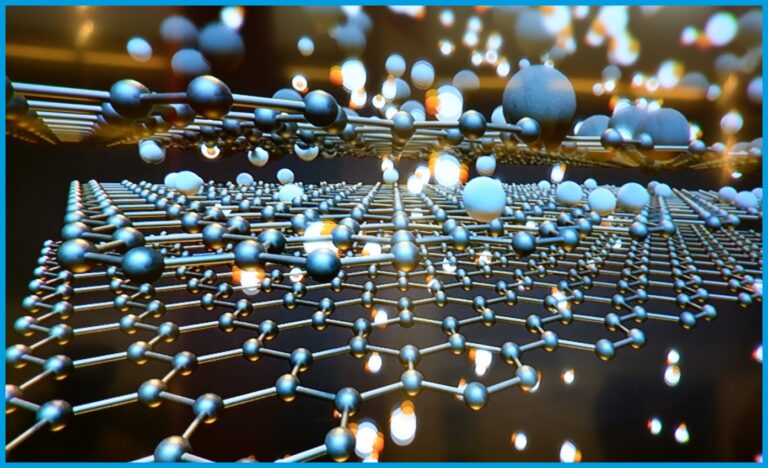 The development and use of new materials are the key to product and process innovations in multiple sectors, including automotive, mechanical engineering and medical technology. Bavaria's New Materials cluster initiates joint research projects, brings together regional partners, and creates the space for business and research networks to share new technologies across industries.
Combined with Bavaria's long history of manufacturing and production, as well as its concentration of corporate headquarters and multinational offices, new concepts can be transferred into production and brought to market quickly. Small and medium enterprises, in particular, are supported through a large number of initiatives, such as the Start-up Center of Bayreuth for New Materials (BGZ), which offers close proximity to industry-leading researchers with the latest equipment for emerging companies, including those expanding to Europe and wanting to test the market.
[21]
Bavarian Economic Overview
Learn more about Bavaria's robust economy across manufacturing, technology and R&D.
As materials science can extend into various industries, Bavaria serves as a breeding ground for new technologies looking to take root, from the life sciences and energy to aerospace and automotive. The startup scene has thrived around a strong B2B business environment, where companies such as Adidas, Airbus, Amgen, Audi, BMW, GE Healthcare, Olympus, Pfizer and Siemens are both innovators as well as potential buyers.
Many universities, universities of applied sciences and non-university research institutions in Bavaria maintain institutes, faculties, chairs and research groups in material sciences. Research is conducted on a wide range of products for nano- and bio-materials, construction materials, electrical engineering and electronics. Among the centers of excellence are the Institute of Material Sciences at the University of Erlangen-Nuremberg — which works on semiconductors, metals, polymers, ceramics, glass and composite materials — and the Bavarian Center for Applied Energy Research, which develops solutions for photovoltaics, heat insulation and heat transfer.
Bavaria's Cluster Network
Bavaria's New Materials cluster, which involves around 500 different organisations and 100 annual events, offers the state's companies many attractive services which contribute to the success of their business, such as fast, practical access to research, trends and markets. For new project ideas, the cluster offers direct access to partners for implementation. There is also a wide range of regional networks with closely-defined topic areas, such as Kunststoff-Netzwerk Franken e.V., the Cluster for Lightweight Design Landshut and Carbon Composites e.V. (CCeV) in Augsburg.[22]
Approximately one-fourth of German DAX-listed blue-chip companies are headquartered in Bavaria and over one-fifth of all German global market leaders come from here. Some of the businesses with a worldwide reputation for excellence which call Bavaria their home are:
Adidas (Sports and Lifestyle products) – Herzogenaurach
Airbus Defense and Space (Aerospace) – Ottobrunn
Allianz (Financial Services) – Munich
Audi (Automotive) – Ingolstadt
BMW (Automotive) – Munich
Fresenius Medical Care (Healthcare) – Hof an der Saale
Infineon (Technology) – Neubiberg
MAN (Automotive & Manufacturing) – Munich
MTU Aero Engines (Aerospace) – Munich
MunichRe (Financial Services) – Munich
Puma (Sports and Lifestyle products) – Herzogenaurach
Siemens AG (Industry) – Munich
Siemens Healthineers (Healthcare) – Erlangen
Siemens Energy (Energy) – Munich
Siemens Mobility (Mobility, Infrastructure and Cities) – Munich
Bavaria's start-up ecosystem
Beyond its strong traditional industries, Bavaria is home to one of Europe's most vibrant start-up scenes. It is fostered by a broad availability of incubators, makerspaces, university programmes, networks, competitions, and funding opportunities.


In an international context, the state capital of Munich particularly stands out. Munich was rated first among the European ICT Poles of Excellence and is home to 35,000 IT companies. A number of 14,34 start-up founders per 100,000 inhabitants are testament to its active start-up culture. When comparing the number of "unicorns" (Start-Ups with a valuation of one billion USD (~ €850 million)) across Europe, Munich comes in fourth place.
Founders find the ideal conditions to promote their digital business in Bavaria. These are provided, among other things, by the broad ecosystem of investors, the link up with digital expertise at Bavarian universities, and the opportunities to work together with companies from all application industries in the state. Nowadays, many well-established companies are seeing the growing need that the digital transformation is creating. Hence, they show a growing interest in either collaborating with start-ups or creating their own start-up unit.
[24]
If you're interested in Bavaria's various digital incubators, have a look at the following documents:
Financing Opportunities for Start-Ups
Bavaria's broad investors landscape of venture capitalists, funding institutions like BayStartUP, and business plan competitions offer more than enough opportunities to secure financing for your own ideas. And when it comes to getting to know the right people for your own business, Bavaria ranks alongside top international locations. Bits & Pretzels, Cashwalk and the MUST Summit are just three examples of events where the top priority is networking.
There is also special support for young companies from abroad who wish to enter the German or European market from Bavaria: the
"Ois Easy" start-up package
(Bavarian for a carefree business landing) of Invest in Bavaria and BayStartUP. This package allows young uprising companies to enlarge their network and to rely on professional support within a coaching programme.
[25]
Bavaria not only stands out as Germany's R&D engine but ranks well above the EU-27 average regarding central indicators such as government and business expenditure on research and development, higher education expenditure as well as patents per population.
With its strong business sector, its well-developed state-wide innovation networks and clusters, a diverse landscape of universities, educational institutes, top-class research institutes and pro-active government policies, the Free State continues to position itself as an innovation leader across traditional and future sectors of the economy in Germany and on the European continent.[26]
An additional strength of the Bavarian regional innovation system stems from the numerous state-wide innovation networks and clusters in high tech industries and traditional key sectors, with many innovation support agencies and a strong technology transfer system contributing to a dynamic innovative environment.
The objectives of the cluster platforms are:
to strengthen the entire value chains from research to the end product in Bavaria,
to promote competitiveness through cooperation,
to convert research results into new products and services,
to ultimately increase the overall innovation dynamics in Bavaria.
There are 17 clusters platforms which are organised in five central mega trends, their thematic variety being a strong indication of the diversity of the Bavarian economy: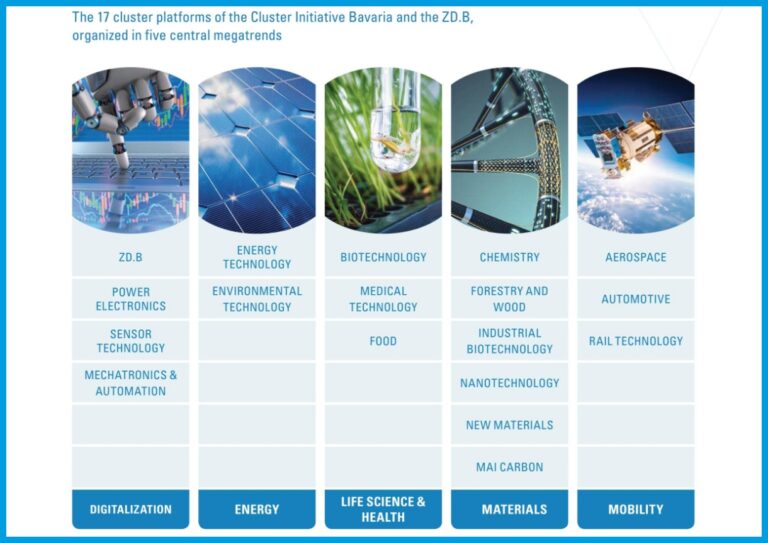 Bavaria's High-Tech Agenda
Bavaria recently launched an ambitious technology investment plan, the so called High-Tech Agenda, that is unique across Germany and has the goal to advance the Free State's position as a leading tech hub in the world.
Over the next few years, €3.5 billion will be made available to drive cutting-edge developments in key high tech industries including aerospace, IT, artificial intelligence, CleanTech, hydrogen, quantum technology, and life sciences. To this end, 1,000 new professorial positions, 13,000 new study places and 20 new centres of excellence will be created across all of Bavaria.
Find your business partner in bavaria
The company database "Key to Bavaria" offers comprehensive information about Bavarian export-orientated companies which operate in the 22 most important sectors in Bavaria, as well as research and technology transfer institutions and specialised government agencies and associations.
Make use of "Key to Bavaria" to search for Bavarian business partners – totally free of charge!